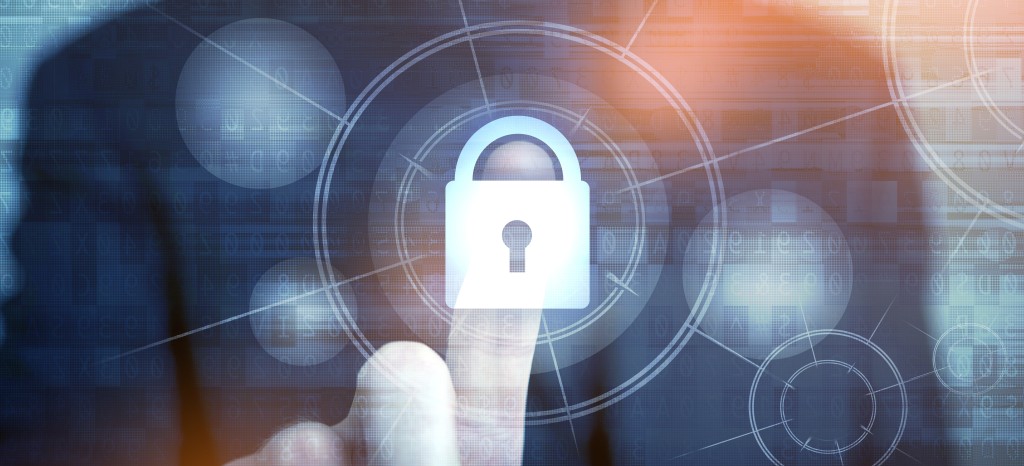 Reliable and secure performance with effective IoT cyber security
Because the Internet is increasingly used in business processing, public administration and private matters, global citizens are now extremely dependent on cutting-edge technology to securely share confidential information in highly protected web infrastructures such as the Internet of Things (IoT).
Systems networked worldwide have become more complex with access granted to many independent members scattered around the planet. Forecasts predict 50 billion devices will be integrated into the IoT environment by the year 2020. With cyber crime on the rise and security hanging on the weakest link, cyber-secure devices are now more critical than ever for minimizing opportunities for attacks along the IoT communication chain.
IoT technologies can have a lifetime of a few years (mobile phones) or several decades (industrial systems). But it is clear that all technologies, components, networks and systems must be tested to consistently protect privacy as well as ensure the secure and reliable transmission of data throughout the complicated IoT infrastructure.
We provide comprehensive testing, analysis and remedial recommendation services to ensure your IoT devices are safeguarded according to current cybersecurity standards. Our examinations detect vulnerabilities, test penetration attempts, and provide solutions to prevent devastating damage to your business systems and your corporate reputation.
Ensure your IoT devices are reliable and secure with our recognized testing and analysis for effective cyber security!
Cyber security for secure and functional IoT component devices
We provide you the expertise you need to identify and understand the cyber security issues facing your device based on its design and purpose. Our experienced team of international specialists is on call at any time, anywhere in the world for testing crucial to your particular IoT situation. We conduct comprehensive threat analysis and risk assessment (TARA) as well as provide you recommendations of effective strategies and solutions to ensure the secure use of your IoT components, networks and systems according to applicable regulatory standards to reduce your corporate liability and boost confidence in your products and services.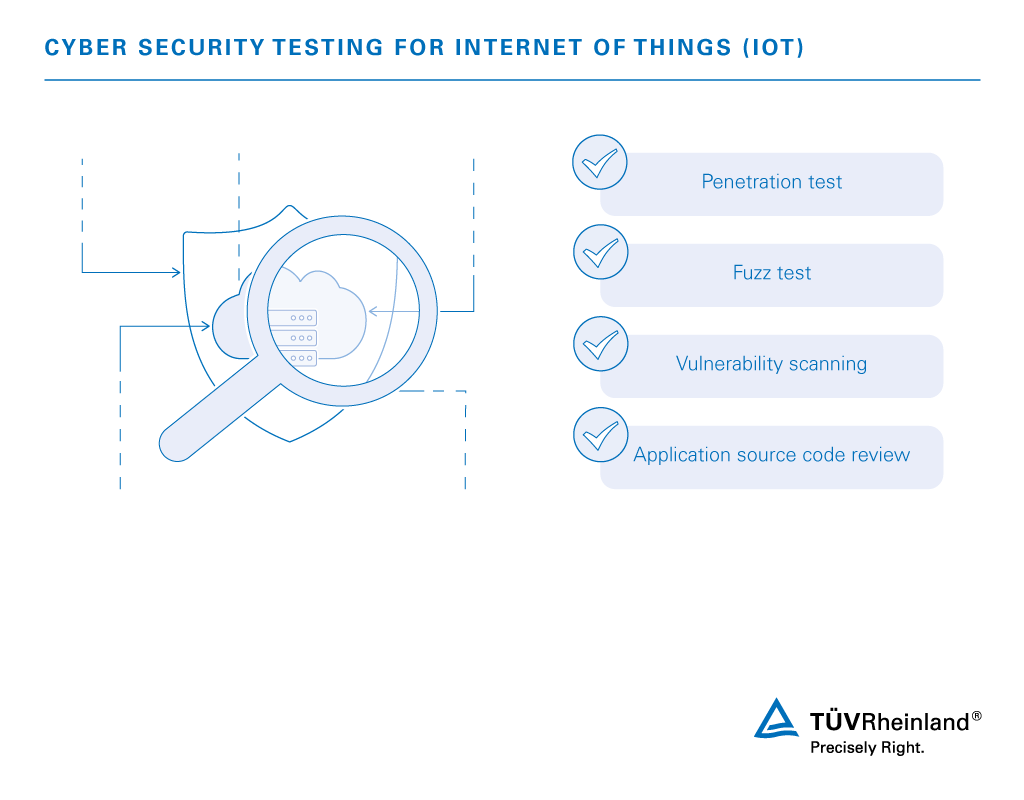 Our comprehensive services aimed at ensuring the best possible IoT cyber security against hacks and other cyber crime are broken into three areas:
Cyber security testing


Penetration test – Current hacker methods are used to attempt to penetrate the system. Testing is conducted to identify software defects, dangerous settings and other vulnerabilities.
Fuzz test – Testing to identify security problems are performed to uncover software defects, bugs, and other areas of susceptibility. Data and network traffic is observed to ensure the correct flow of information intended for the device.
Vulnerability scanning – Analysis of the software and hardware used for system construction according to the National Vulnerability Database (NVD). Analysis takes both the web and network application levels into consideration.
Application source code review – Compilation and review of source code to check for possible security risks or the use of deprecated programming techniques.
Threat analysis and risk assessment (TARA) – This engineering methodology is used to identify and assess cyber vulnerabilities and determine countermeasures aimed at eliminating those shortcomings.
Remediation recommendations – Effective solutions are suggested to ensure the highest level of cyber security and compliance to any applicable standards.
A respected leader in IoT cyber security
Our cyber security testing services are uniquely designed to expose, analyze and solve any vulnerability issues affecting your IoT components, networks and systems. We are a leading service provider who understands challenges to the industry as well as the environments in which your products are used. Our experts are extensively trained and experienced in applying the TARA methodology to ensure a comprehensive examination of any IoT device and its networked support systems. We understand the critical importance of strong independent and compatible devices and work to help you demonstrate the high quality and robust security characteristics of your IoT devices.
Put our experts to work for you to ensure your IoT devices are protected against cyber attack!
Our Sustainability Initiatives
Nothing less than the future is at stake. Companies, institutions, public authorities and each and every one of us can play a positive role in shaping the path to tomorrow. We provide you with comprehensive support to ensure that you operate safely, sustainably and efficiently for many years to come.
This might also interest you
Last Visited Service Pages