The effect of noise on the human body is tested for compliance with the requirements of international standards.
The demand for a reduction in the noise from products is increasing year by year. We can measure the level of noise from office equipment, home-use electric appliances and the sound pressure output from headphones(portable audio equipment is subject to control in Europe), with its high performance measuring equipment and superb technology.
Acoustic tests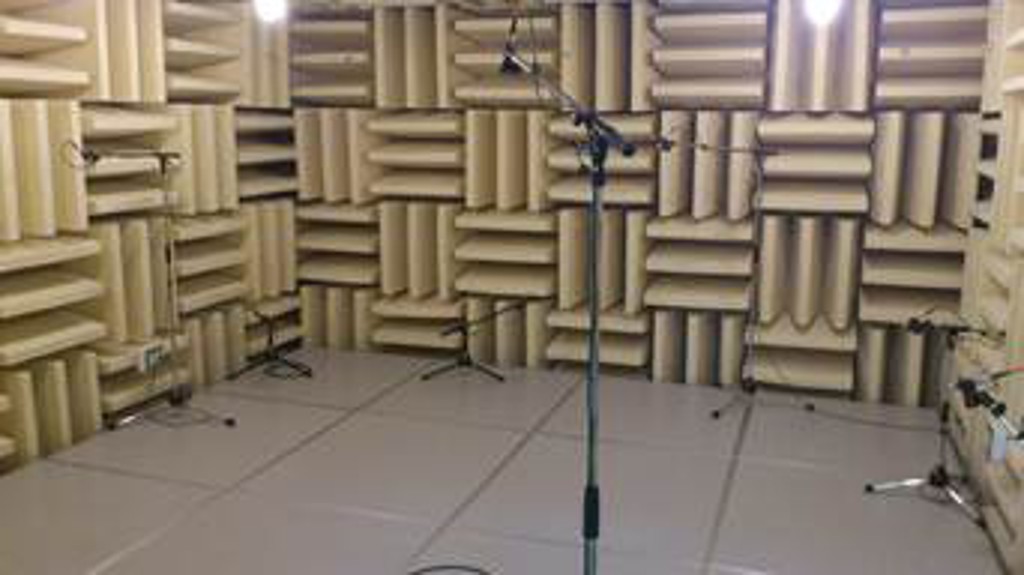 Measuring the noise and tonal qualities from office equipment and home-use electrical appliances
The noise and tonal qualities of office equipment and home-use electrical appliances, including the performance of speakers, are measured in an anechoic chamber.
Applicable standards: ISO 7779, EN/IEC 60704 and other standards
Testing equipment at GTAC
Anechoic chamber
Dimensions: 4.6 m x 4 m x 2.4 m
Cut-off frequency: 125 Hz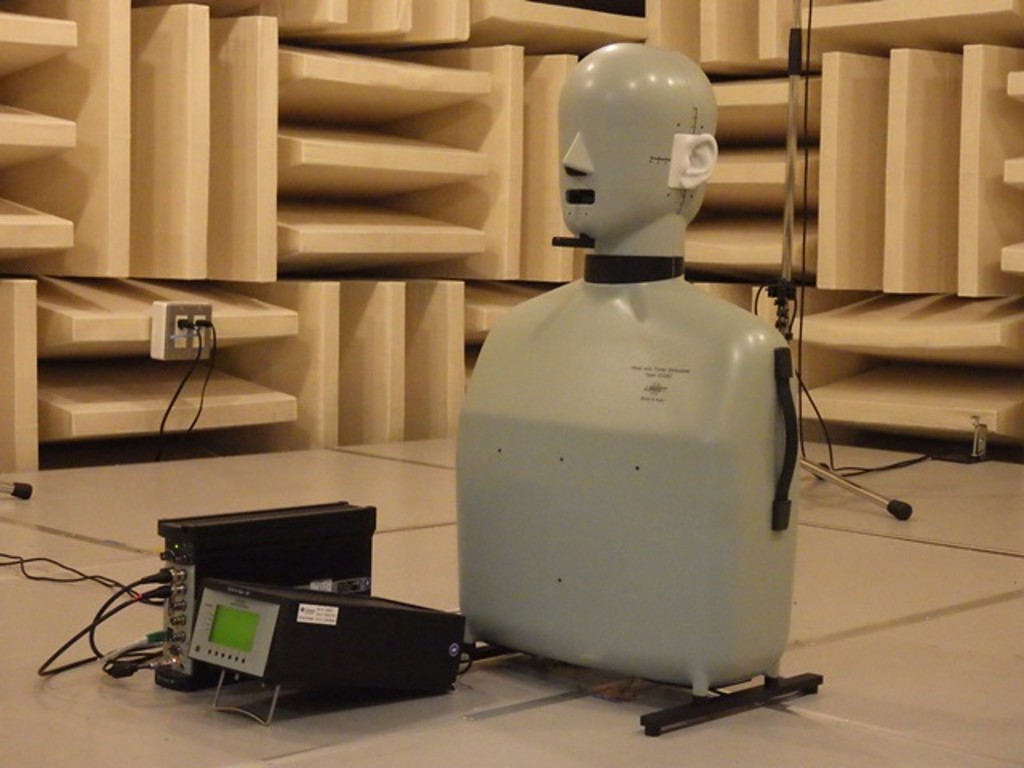 Measuring headphone's sound pressure
The acoustic test accurately measures the sound pressure from headphones in real-use conditions using a dummy head.
Applicable standards: EN 50332