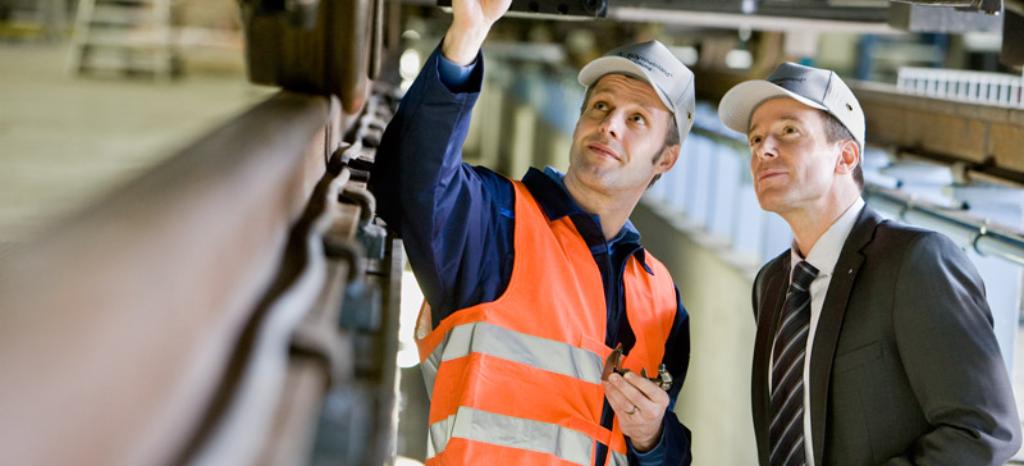 Assessments and certifications for rail traffic from our experts with international experience
As a business in the rail sector, whether you are a system supplier, component manufacturer or operator, you need certificates, certifications and reports from independent third parties in order to qualify your railway and traffic products. The responsible safety authorities require these documents before they can approve your products and systems for sale in the market.
Our comprehensive services assist and support you from pre-assessment and assessment to the approval. Our independent assessment services are based on legislation as well as on rules and standards relating to safety, interoperability, quality and conformity.
We have been active in the European and international railway business for a long time and therefore become a leading provider of services relating to the assessment and certification of rail systems and traffic engineering.
Contact us to discuss how our assessments can help you!
Speed up approvals and minimize risks – with our independent rail traffic assessments
In cross-border rail traffic, the interoperability of vehicles, infrastructure, and control and signaling technology is becoming more important. We help you to ensure the conformity of legal regulations as well as voluntary requirements. A complete and effective assessment of railway systems and products considerably reduces the risk that your product will not be approved, or that you will not be allowed to put it on the market. We will help you to access markets with pre-qualified products. And you can use the results of the assessment for marketing purposes and thereby increase customer confidence.
Our services for rail traffic approvals
Within the assessment our experts apply a variety of methods / test modules in combination over the course of the project. They include:
Evidence planning
Document inspection
Product inspection
Auditing
Test witnessing
Documentation (technical notes and reports)
Certification
The methods and modules are accompanied by continuous discussions of the process and progress of assessment with our customers and the other parties involved in the project (e.g. safety authorities).
We use our own tried-and-tested instruments (TRACY database) for assessment and document management.
As part of approval management, we help our customers to determine and clarify requirements and produce the corresponding verification.
Our assessment services are based on the following:
In the legally-regulated area


Directives and regulations from the European Union (EU)
Technical specifications regarding interoperability (TSIs) and the corresponding harmonized standards
National notified technical rules (NNTR) (appointed for Germany, France, UK, Poland, Switzerland and Austria; further countries in collaboration with partners)
In the unregulated area


International standards (ISO/IEC, UIC)
European standards (EN)
National standards, regulations and good engineering practice (VV IBG, EBO, BOStrab)
Once the assessment has been completed, we issue the following certificates, statements or reports:
In the legally-regulated area


EC certificates from a notified body (NoBo)
Certification of conformity with national requirements from a designated body (DeBo)
Assessment report on defined requirements by an independent safety assessment body (RAsBo) as per CSM-RA
In the unregulated area


Inspection reports and certifications of conformity regarding defined requirements from an independent safety assessor (ISA) according to CENELEC standards
Inspection reports and certifications of conformity regarding defined requirements from an independent accredited conformity assessment body
We offer our services at component and system level for the following applications:
Rolling stock, infrastructure, station, technical equipment and operation
For heavy rail and light rail traffic
For new builds and for modernization/automation
Experience and competence for rail traffic assessments and approvals
With our extensive experience of European and international railway projects we are a leading provider of services related to the assessment and certification of rail systems and traffic engineering.
We constantly update and expand our technical expertise in line with the latest regulations and by participating in committees and research projects. Our work is based on maintaining and developing our accreditations and appointments.
We adapt our services to your needs, and we handle our customer projects with experienced interdisciplinary teams on site and at our offices around the world.
Our services accompany and assess your railway applications comprehensively in regard to safety, interoperability, conformity and quality. We are a strong and reliable partner with more than 300 successful projects behind us.
Take advantage of our experience and contact our experts!
Our Sustainability Initiatives
Nothing less than the future is at stake. Companies, institutions, public authorities and each and every one of us can play a positive role in shaping the path to tomorrow. We provide you with comprehensive support to ensure that you operate safely, sustainably and efficiently for many years to come.
Last Visited Service Pages