Higher Education
Part-Time Degree Programs - Fully Online or in Evening Classes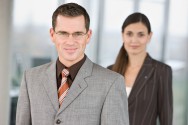 Bachelor's or Master's Degree While You Work
Would you like to complete your higher education? Are you interested in getting an university degree?
Invest in your occupational future with a Bachelor's or Master's Degree! And earn your degree while you work!
TÜV Rheinland offers graduate degrees in cooperation with renowned universities through part-time study, which can be completed either on campus or via distance learning. Prospective students can choose between three sustainable, highly demanded specialist directions.
Degree Programs of TÜV Rheinland at a Glance
Online Master's Degree Programs (English Language)
- Applied IT Security Master of Science
- Master of Science in Risk and Safety Management
Postgraduate Degrees (English Language)
- Postgraduate Certificate (PgCert)
- Postgraduate Diploma (PgDip)
Bachelor's Degree Programs (German Language)
Bachelor of Engineering: Electrical or Mechanical or Industrial engineering
Benefits at a Glance
With a TÜV Rheinland university degree, you can:
Improve your chances for career advancement with a recognized degree
Take a practical approach to learning with our tried and tested methods
Learn the latest developments in your chosen field
Study with Germany's second largest institution for private education
Join the 80,000 professionals and managers who seek our training every year - from the industry and service sectors, to health care and government branches
Enhance Your Career with an International Online Degree in Technology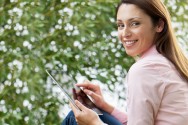 Gain a Master's Degree which entitles to a promotion.
These are TÜV Rheinland's best online master's in technology degree programs, based on factors such as level of accreditation, admissions selectivity and academic and career support services offered to students.
Applied IT Security Master of Science
In cooperation with the Ruhr-Universität Bochum (RUB), isits AG offer the on-the-job distance learning course "Applied IT Security Master of Science".
Since May 2006, the distance learning master degree is accredited and aimed at (business) computer scientists, (electrical) engineers but also at mathematicians and physicians who want to expand their professional skills by IT security and latest technologies-related topics. Interested persons without undergraduate studies will be able to enroll the academic continuing distance learning course "Applied IT Security Master of Science" graduating with the certificate "CAISP Certified Applied IT Security Professional".
The program runs fully online in English language.
Master of Science in Risk and Safety Management
The flagship product of Risktec is an MSc in Risk and Safety Management, validated by Liverpool John Moores University (LJMU).
The MSc programme has been developed by practitioners for practitioners. It is intended for anyone working in process safety, technical safety, safety engineering or nuclear safety within major hazard industries, such as oil and gas, petrochemical, chemical, nuclear, transportation and mining.
Progressing through the MSc programme is flexible. The program runs fully online in English language.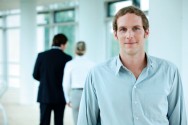 Living in Germany? Join our German Language Part-Time Bachelor's Degree Programs!
In cooperation with the University of South Westphalia, we will qualify you as an electrical, mechanical or industrial engineer. Students can attend evening or weekend classes in Cologne, Dresden and Nuremberg.
Bachelor Degrees - Bachelor of Engineering, B. Eng. - at a Glance
Electrical Engineering
Mechanical Engineering
Industrial Engineering
This program gives you total flexibility – so your work life remains almost unchanged. Your study schedule consists of practical phases, which you plan yourself, and required courses. You can complete your required instruction at the TÜV Rheinland facilities in Dresden, Cologne, and Nuremberg. By the end of your studies, you will have earned a Bachelor of Engineering from the University of South Westphalia. Find out more on the German website
Distance learning benefits for you.
Why attend various different on-site classes when having the opportunity to cover far-reaching issues in the domain of IT security or Risk and Safety Management with one single tuition package?
Students will gain expertise which will enable to respond to the challenges of a continually advancing technological world. Further education alongside the job: that means no downtimes for you:
You invest in your professional further development and thus enhance your career prospects.
You develop a completely new (specialist) network of fellow students, teachers and industrial representatives from the IT security sector which opens up new possibilities for your company.
Worldwide, academic degrees represent a recognized qualification which will also strengthen the reputation of your company.
Flexible, individual working hours.
Customisable Solution for Corporate Clients aimed to HR Development
Corporate clients can customise the content of the programmes or select a standard programme. The solution can be delivered face-to-face, online or as a mixture of both (blended learning).
The level of assessment can also be customised for a corporate client, for example to reflect the organisation's own standards of learning.
Contact
For further information and application, please contact us:
About this training: click here
Fairs, Events and Trainings in general: academy@jpn.tuv.com
Download Information Flyer